Why Do I Have Poor Posture & How Can I Fix It?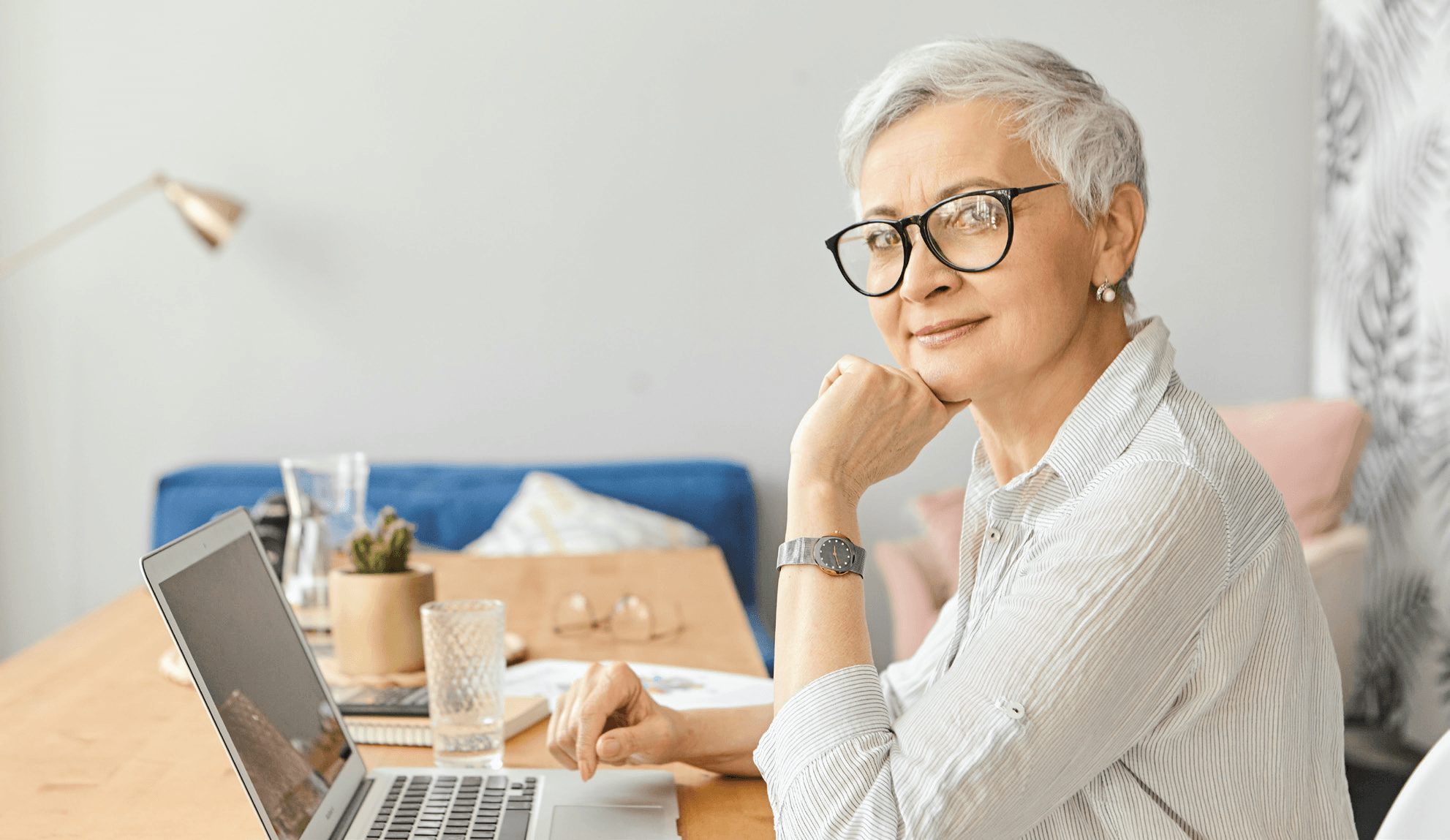 Do you catch yourself slouching frequently?
Do those last couple hours of the school or workday leave you hunched over and ready to leave? If you or your child are at a desk for extended periods of the day, it is important to make sure your posture is okay. In our era of virtual learning, teaching, and working from home we are constantly on smart phones, tablets, and computers. We often put our necks and backs in positions of prolonged stress. Over time, this contributes to increased stress to our vertebrae, discs and muscles supporting the spine. If you are experiencing aches and pains, especially in your neck or back, numbness into the arms or legs, or stiffness getting up from the chair, poor posture is to blame. Fortunately, posture can be improved with the help of physical therapy. Contact Panetta Physical Therapy today to learn more about how we can improve your posture and lead a pain-free, active life! How did my posture become poor? Posture changes occur over time and most people don't pay attention to them until they notice aches and pains. Often, we become so wrapped up in whatever tasks we are doing that we forget to think about the way our bodies are positioned.
According to the American Physical Therapy Association, "posture is the alignment and positioning of the body in relation to gravity, center is designed to align perfectly, to allow for proper movement of the muscles, breathing, and blood circulation. If poor posture continues, it can eventually lead to chronic conditions as you age.
But I exercise – shouldn't this help? Even if you exercise regularly, it is possible that there are still a few weak muscles contributing to your posture that you may not even realize. Improper posture isn't due to laziness or apathy; rather, it has something to do with a physical weakness within our bodies. We slouch and slump when we feel drained because our bodies (quite literally) get tired of holding us up. Poor posture leads to; Excessive strain on your joints, muscles, tendons, and ligaments. It also weakens many of the core muscles that are needed to keep you upright and healthy. How children hold their bodies can impact their growth, development, confidence, and mood. Healthy Posture Can; Prevent muscle soreness and back pain. Prevent abnormal bone growth. Help Improve breathing. Increase energy. Increase Concentration, and Boost Confidence, General tips. Keep your muscles loose by taking breaks every 30- 45 minutes. Do not use the computer while on the couch or in bed. Give children praise when their posture is good. Taking even a small amount of time to stand up & do our "posture corrective" exercises can highly improve your posture. Click on the link to see the top 3 suggested break time exercises for a quick full body reset & super charge! Proper Ergonomic Setup. Make sure that you are at a proper height with your desk chair and computer, so you don't have to slouch or lean forward. Child sized furniture may make it easier for your child to have good posture. Adjust the monitor so it is at eye level and place the keyboard close to your body. Sit upright, place your feet flat on the floor, and try not to cross your legs. Make sure there is a small gap between the back of your knees and the chair. Having a chair with strong back support and padding is also recommended for making your upright position more comfortable. These simple steps can help tremendously with your overall posture. If you have tried these suggestions, and still experience neck or back pain, radiating pain into your arms or legs, or pain and stiffness of HELP.
What Can Physical Therapy Do For Me?
Physical therapy is a great way to regain normal posture. Our physical therapists are experts in movement, and they are great resources to have when trying to achieve your physical performance goals. They will aid you in the improvement of your balance, stability, flexibility, and mobility, all of which will positively affect your posture.
At your initial evaluation, your physical therapist will perform functional testing in order to identify which weakened areas of your body are causing your back pain. Afterward, they will create a customized treatment plan, tailored to your specific needs. This will all focus on improving your posture, increasing strength, and (most importantly) relieving pain. Treatment plans typically include manual therapy and targeted exercises to alleviate pain and regain proper function. In fact, in a study published by the National Institutes of Health, exercise for postural improvement was proven to be successful, both in enhancing posture and improving pain among patients. Titled, "Effect of an exercise program for posture correction on musculoskeletal pain," this study followed 88 patients through their exercise program.
By simply incorporating 20 exercise sessions into their daily schedule 3 times a week for 8 weeks, these patients reported: "lower [pain levels] after the exercise program than before the program, and significant differences in pain levels were noted in the shoulders, middle back, and lower back." Results also concluded significant improvement in posture, especially during sedentary work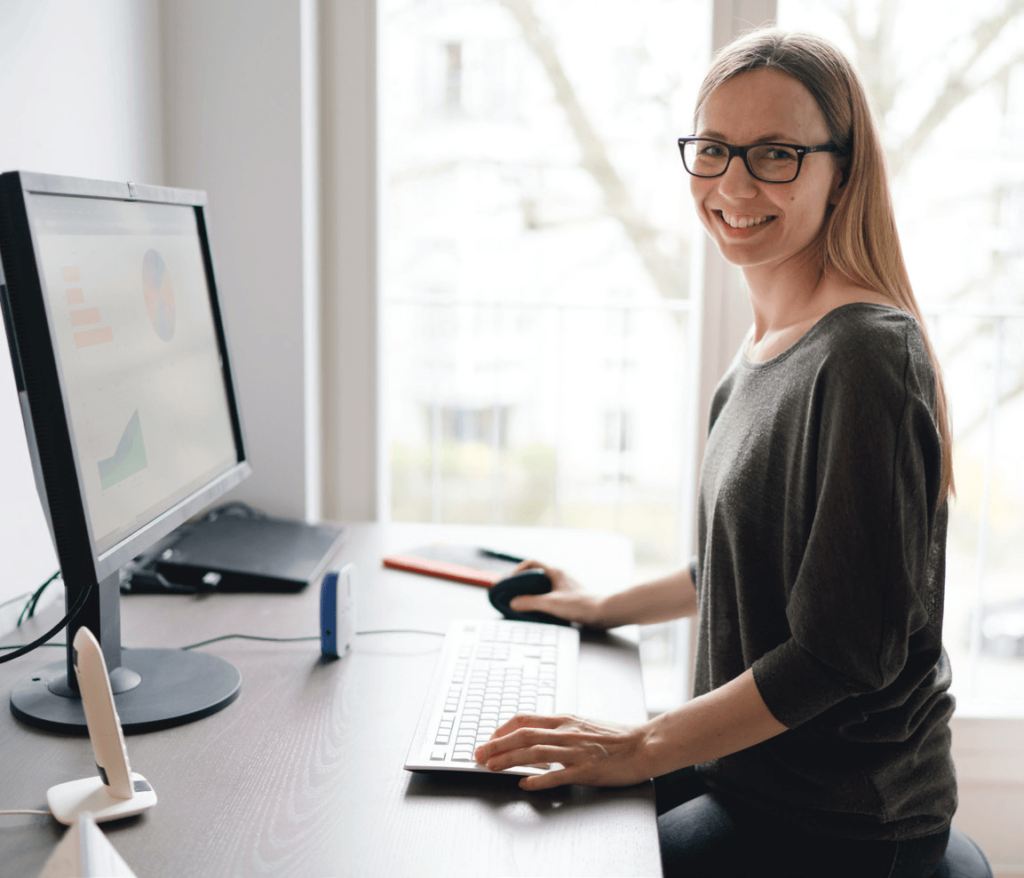 How can I get started? If you are experiencing back pain, your posture may be to blame. Fortunately, Panetta Physical Therapy is ready to help you begin your journey toward long-lasting pain relief. Find out for yourself why physical therapy is one of the most effective ways to address your posture issues and corresponding back pain, so you can start on the road to recovery. Contact our office today to schedule a consultation, and figure out how physical therapy can help make you "posture perfect!"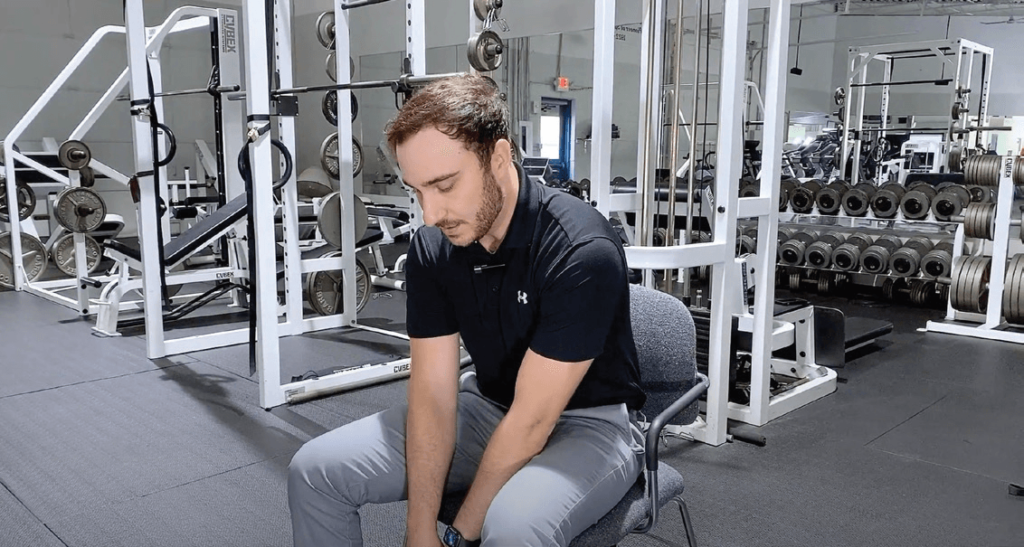 Reset And Supercharge Your Posture While Working From Home
INSTRUCTIONS:
1. Open your smart phone to the camera app
2. Center the QR code above in the frame (this will take you directly to our Youtube Page)
3. Enjoy the exercises!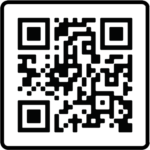 Karen graduated from Ithaca College with a Bachelor's of Science in Physical Therapy in 1990. By the time Karen was in high school she knew that she wanted to be a Physical Therapist. As a gymnast, she became fascinated with human movement and her interest and passion for helping people retrain their bodies to move better was born. For 30 years, Karen has assisted patient's to help improve their mobility and to help them get back to doing what they love. As Chief Operating Officer of Panetta Physical Therapy she is responsible for patient care, supervision of clinical staff, training and maintaining quality of care. She continues her education in the areas of manual therapy and functional/ sports rehabilitation and recently became a Certified Orthopedic Manual Therapist. In addition to patient care, Karen is highly trained in Electrodiagnostic Testing (NCV/EMG testing) and musculoskeletal Ultrasound imaging (MSKUS). She enjoys utilizing these skills, on and off site, to help establish the correct diagnosis, leading to the most effective treatment approach for the patient. She earned her board certification in Clinical Electrophysiology from the American Board of Physical Therapy Specialties in 2016.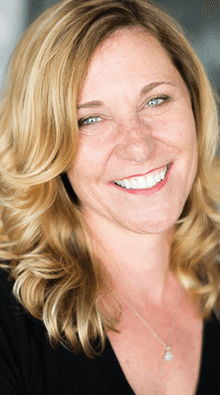 KAREN ECKARDT, PT, ECS, COMT PHYSICAL THERAPIST, COO, & QUALITY ASSURANCE DIRECTOR
Learn more about Infrared Light Therapy by clicking on the link
below, or scanning the QR Code:
https://www.anodynetherapy.com/what-is-anodyne.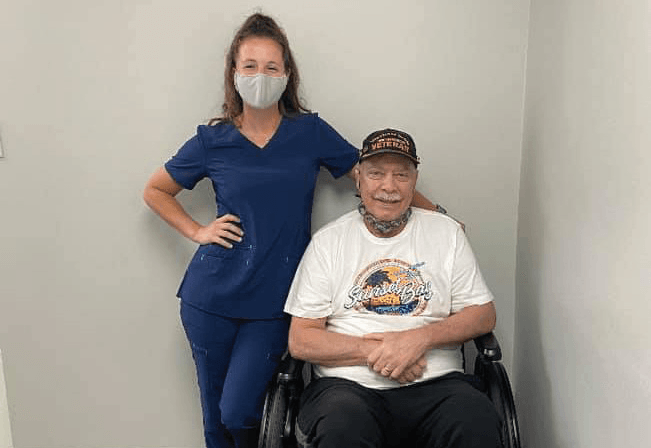 What Are our Patients saying
The therapy allowed more movement and I regained mobility and strength!
"I was in pain when I first came to Panetta. The therapy allowed more movement and I regained mobility and strength. After fifteen visits, I can reach higher than before and have much less pain." – Thomas G.
Healthy Recipe: Spaghetti Squash Alfredo
INGREDIENTS
• 4 lb. spaghetti squash
• 1/4 tsp. salt
• 1/4 tsp. pepper
• 1 c. half and half
• 3 tbsp. butter
• 1 c. Parmesan cheese
INSTRUCTIONS
Scoop out and discard seeds from spaghetti squash halves. Prick outsides all over with a sharp knife; season insides with
1/4 teaspoon with each salt and pepper. Microwave, cut sides down, on a large microwave-safe plate on high 10 minutes or until tender. Meanwhile, in a small saucepan, heat half-and-half and butter to simmering on medium-low; simmer 5 minutes, or until reduced slightly, then whisk in finely grated Parmesan cheese. With a fork, scrape the flesh of each squash half to separate into strands, leaving a 1/2-inch border on sides; divide sauce among halves and top each with 2 tablespoons shredded mozzarella cheese. Broil 1 to 2 minutes or until bubbly and browned in spots. Optional: Serve with a green salad.
Source: https://www.countryliving.com/food-drinks/recipes/a33054/spaghetti-squash-alfredo-recipe-ghk1114/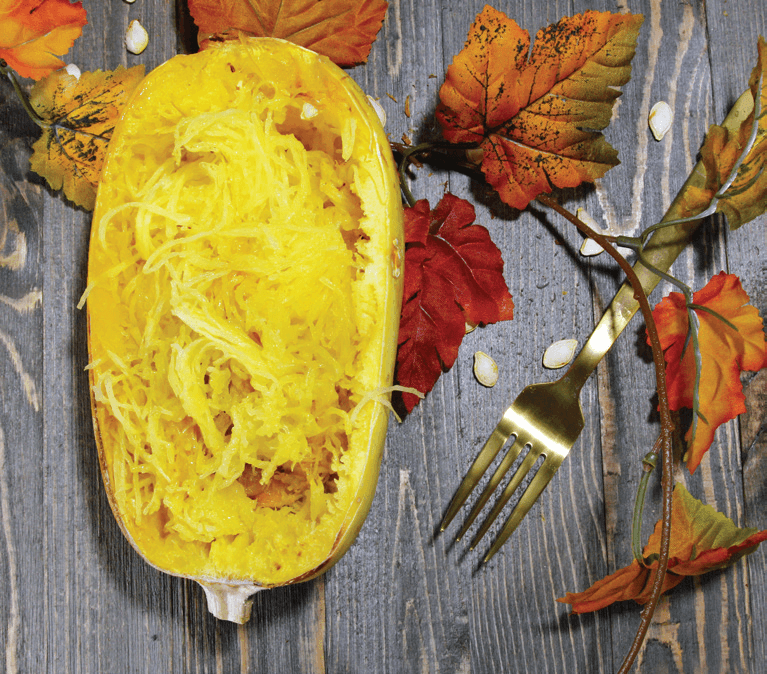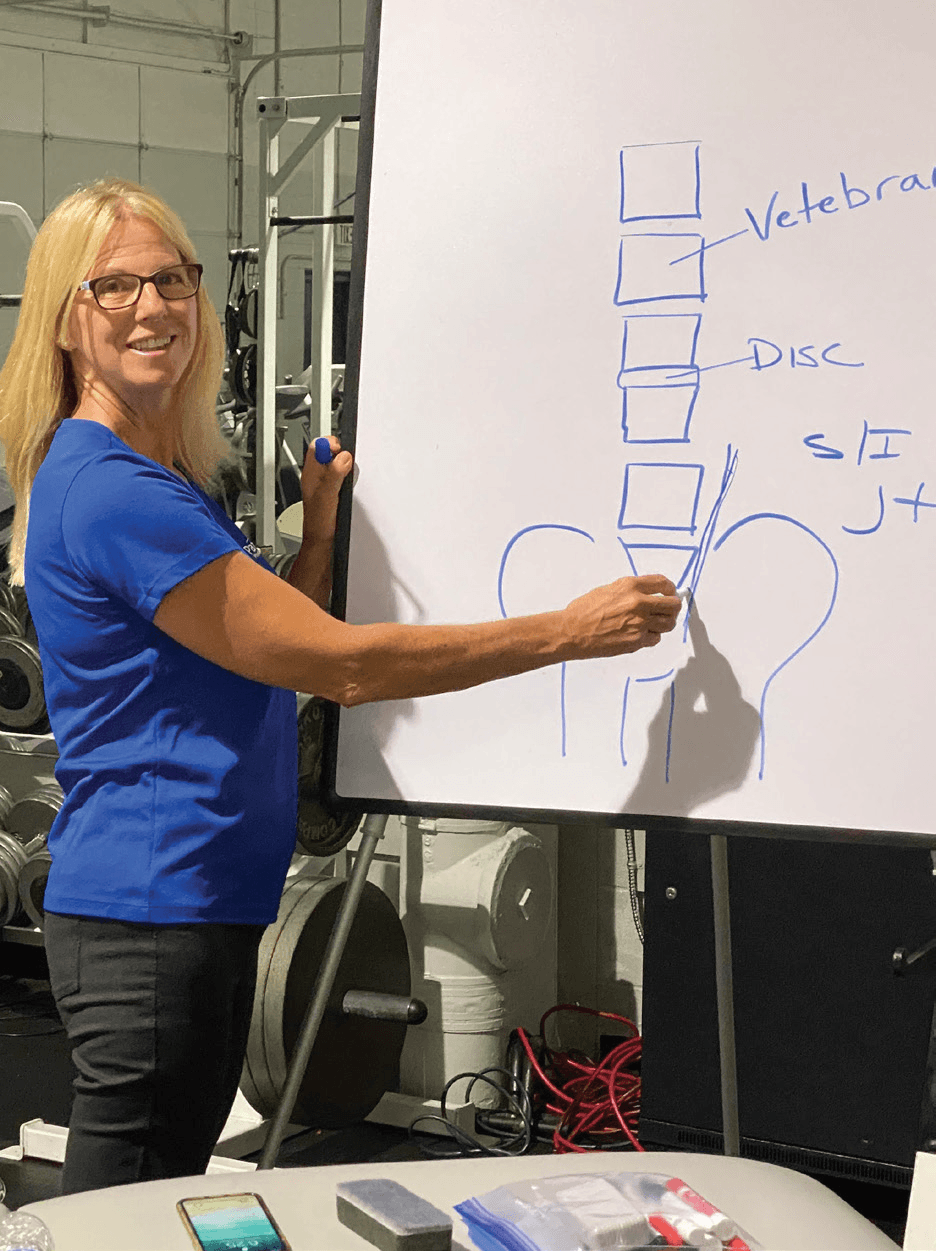 FREE WORK SHOPS
Learn to Manage Pain Without Medications, Injections, or Surgery! Panetta PT workshops are free, hour-long seminars, hosted in our Ronkonkoma office twice a month. Use the camera app on your smartphone to scan the QR code below and see all of our upcoming workshops: