Telehealth: Serving You In These Troubling Times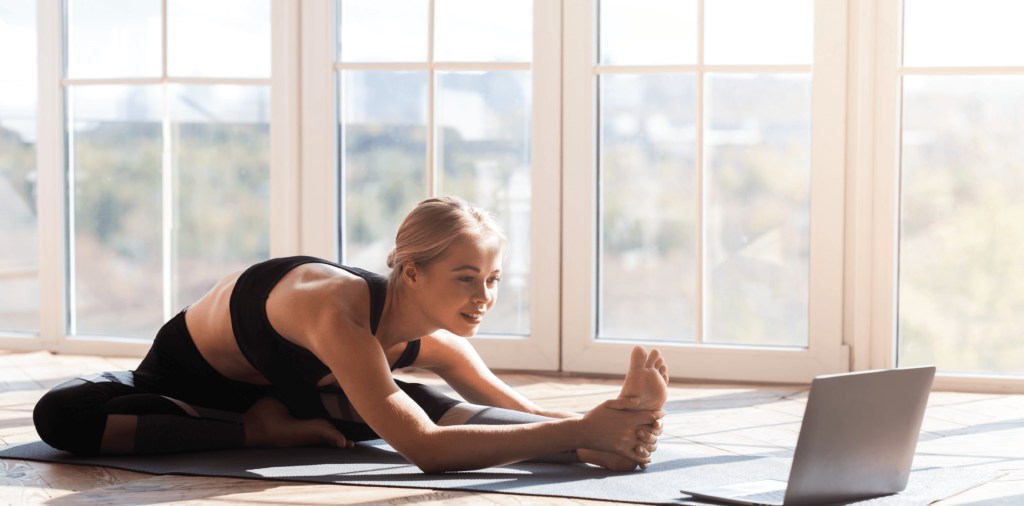 In light of the COVID-19 pandemic that has been causing numerous health care facilities to shut down, we as medical professionals are diligently trying to serve our patients in the best ways possible without risking the spread of this disease. Because of this, telehealth services are the best possible option for us at this time. By providing care for our patients virtually, as opposed to in person, we are able to keep both our patients and PT providers safe. For more information on our telehealth services and how they may benefit you, feel free to call us at (631) 665-6040 OR schedule a telehealth appointment on our website panettapt.com/discovery-visit.
What is telehealth? You may be wondering what exactly telehealth is. Essentially, it is a way for us to make sure that our patients are still receiving the highest possible quality of care they need from a remote location. Telehealth services can be accessed via your smartphone or computer, and you will be able to perform your PT treatments from the comfort of your own home during this quarantine. You will also be able to track your progress and see how you are improving throughout your treatments – without coming directly to our clinic. At Panetta Physical Therapy, our telehealth services offer live consultation where you can meet and chat with your physical therapist about your treatment plan. That being said, there are numerous conditions that can still be treated and improved via telehealth services, including, but not limited to:
• Arthritis pain
• Back pain
• Headaches/migraines
• Post-surgical rehab
• Shoulder/knee pain
• Sports medicine/athletic training
• Fibromyalgia, and other chronic conditions
• Injury rehab
• And much more
Are insurers required to cover telehealth visits? Yes. Individual and group health insurance policies and contracts delivered, or issued for delivery in New York, including through the NY State of Health Marketplace or the New York State Health Insurance Program (NYSHIP) for public employees, may not exclude a service that is otherwise covered under the health insurance policy or contract because the service is delivered via telehealth. If the policy or contract would cover the service at the in-network provider's office, an insurer is required to cover it if it is provided by telehealth by an in-network provider.
Even if your insurance does not cover telehealth services, we are offering free check-ups for our patients via telehealth. Visit panettapt.com/discovery-visit to sign up today!
Telehealth Direct Line: (631) 665-6040
What Are The Benefits Of Telehealth?
In addition to allowing for the practice of social distancing, as recommended by the Centers for Disease Control and Prevention, telehealth also has other benefits for patients. As stated by the American Physical Therapy Association, just a few of these include:

• Patients typically in clinical or hospital settings could be managed from their homes

• Quicker screening, assessment, and referrals can improve care coordination within collaborative delivery models such as accountable care organizations or patient-centered medical homes.

• Telehealth can facilitate consultation between providers or in clinical education

Begin telehealth services today
We understand that we are in the midst of stressful times, and that there will likely be more ahead. At Panetta Physical Therapy, we want you to know that we are here for you. We genuinely care about the health of each and every one of our patients, which is why we believe telehealth services are the best course of action for the time being. We want you to be able to continue your personalized PT plans, so you do not lose all the progress you've made. If any injury or discomfort occurs, we want you to be able to receive the care you need.
To learn more about how you can set up our telehealth services on your smartphone or computer, give us a call today. At the end of the day, we are all in this together – most importantly, stay calm, and stay healthy. We are here to help you with your needs.
Even if your insurance does not cover telehealth services, we are offering free check-ups for our patients via telehealth. Visit panettapt.com/discovery-visit to sign up today!
Telehealth Direct Line: (631) 665-6040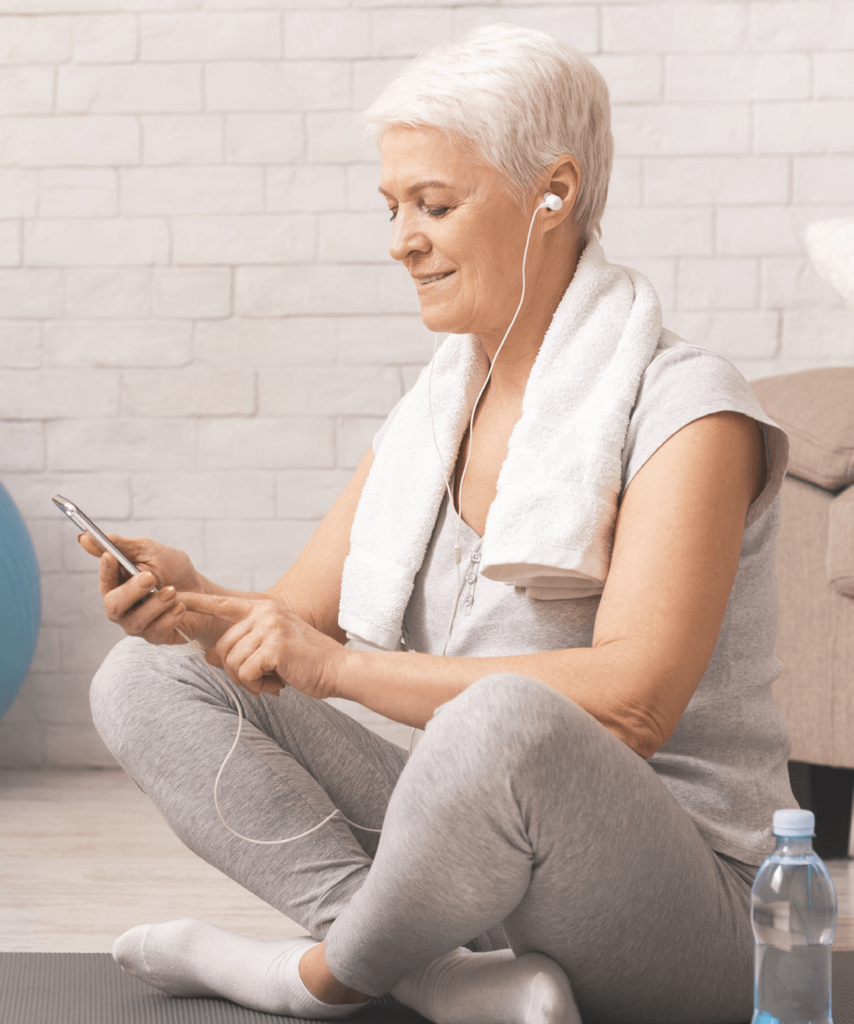 We're thinking of you!
During these difficult times, the staff and leadership here at Panetta wanted to let you know that we are thinking of you and your families. We want you to know that we are here for you! If there is anything you need, please let us know. As we are still open, feel free to call us at anytime and we will do everything we can to assist you.
Keeping Your Health In Mind!
Panetta Physical Therapy is committed to your health and wellbeing. In the wake of the recent spread of COVID-19, also known as the novel coronavirus, we are taking every precaution. Before and after every session, we are asking our clients and staff to wash their hands. Additionally, all equipment is sanitized immediately after each use, and we have increased the number of times per day we clean the entire facility. All of our employees are wearing gloves and masks as an extra layer of precaution
To do your part to prevent the spread of this contagious disease, we ask that if you are demonstrating symptoms of coronavirus— coughing, sneezing or fever—please stay home. Additionally, if you have been exposed to someone who has a confirmed case of the virus, please notify us immediately, so we can take necessary steps. Your cooperation in this tough time is what makes us able to continue to provide valuable services to you and your family. We appreciate your ongoing support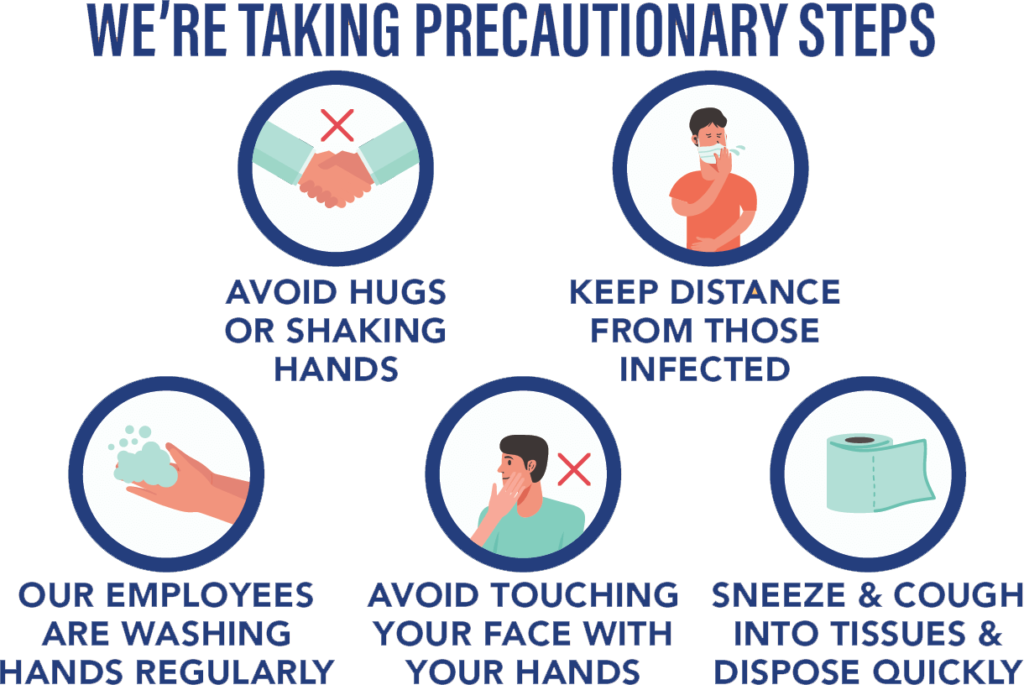 What Our Patients Are Saying
I was a little bit apprehensive, but it went really well. I woke up in a lot of pain today, extra sore and extra tight. We tried new stuff that we normally do not do back when I was coming in to the office. Zoom worked really well and within 15 minutes it really made a difference. I really encourage all doctor's to do this method of PT because it really works. I will definitely keep doing it. – Angelo C
At first, I was skeptical and did not think it was going to work, but so far so good. After my first telehealth session I have tools to use for my problem. I have not had any migraines since the first session! I woke up this morning and got up too quickly, & my shoulder hurt. I did the exercises Peter showed me immediately, and felt better instantly! I go on walks now and have been doing more. I think this is definitely achievable. – Laura B
Had a telehealth session his morning and I am shocked and intrigued on how the neuro system works. We did techniques that confused my brain, actually moving my other arm, and now I am not feeling pain, my shoulder is looser, and I am able to do more things around the house. This is incredible for people who are in a lot of pain. Why not GIVE IT A TRY? What do you have to lose? – Jen M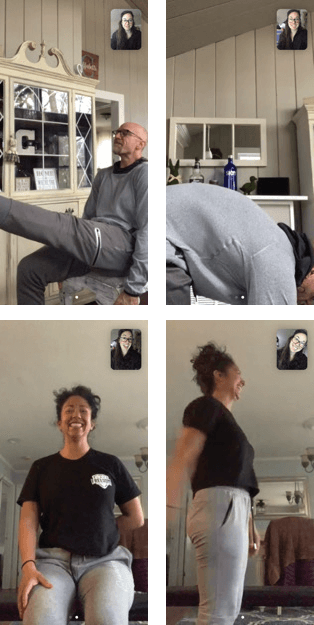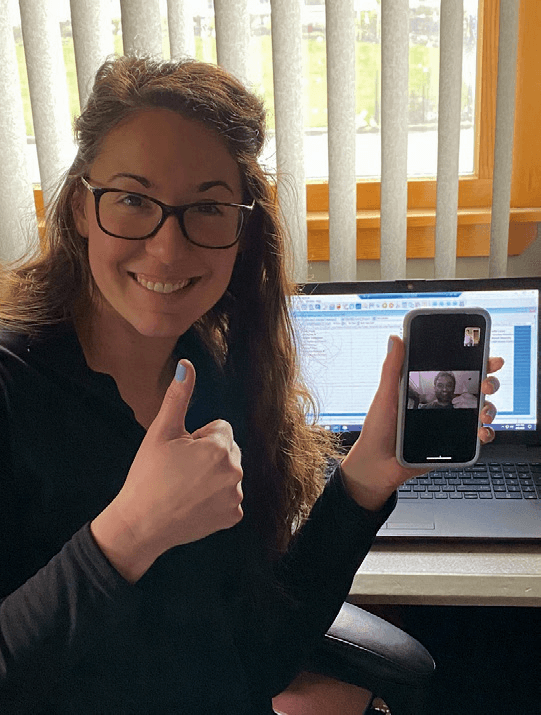 At first, I was very skeptical about treating patients via telehealth due to COVID-19 but with extensive training, hard work and problem solving; I have been treating for my first week and have seen immediate results. Usually, my expertise is in differential diagnoses utilizing hands-on physical therapy but I am surprised and happy to say, I have learned a new tool. My new treatment approach is not general exercises that the majority of the public can look up on their own; I use my own experience and knowledge to find friendly motions that your body benefits from. I am noticing people are more immobile at this time due to the pandemic which contributes to never-ending cycle of pain. A quick and fun 30 minute session can alleviate pain, stress and improve function(strength and range of motion). What can be better than that! I love my profession and I am excited to help people get back to their prior level of function during a stressful time. – Ilicia Manzi – Doctor of Physical Therapy
A SAFE EXERCISE TO RELIEVE BACK PAIN
PRONE ON ELBOWS
Lie on your stomach, hands beside your shoulders. Push with your arms up on to your elbows. Hold for 10 counts then return to start position. Repeat 8 times.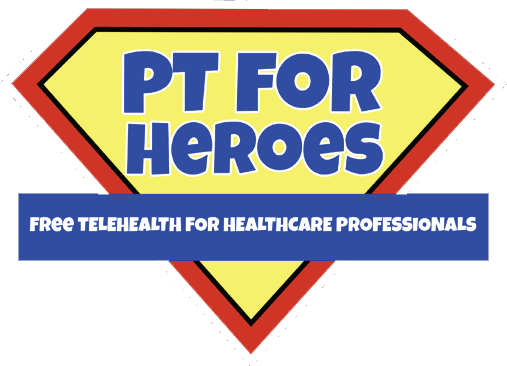 Dear Doctors, Nurses, and All Healthcare Professionals
You are fighting the war against COVID-19 patient-by-patient and are enduring long, stressful hours saving lives and caring for critically ill patients. Our mission is to help our healthcare professional heroes on the front lines of COVID-19
with vital, free TelePT (Physical Therapy) services.
If you are a Doctor, Nurse, or other Healthcare Professional and would like to receive FREE pain relief via Remote Physical Therapy, please fill out the form to create your TelePT appointment at: PTforHeroes.com
Attention Past Patients! In Pain?
Have A Question?
1 FREE VIDEO EVALUATION WITH A PT TELEHEALTH EXPERT
It's a completely free appointment that will give you all the information you need to make the BEST decision for YOUR health!
Book yours today 631-665-6040 or panettapt.com/discovery-visit