Act Now Or Forever Lose Your Deductible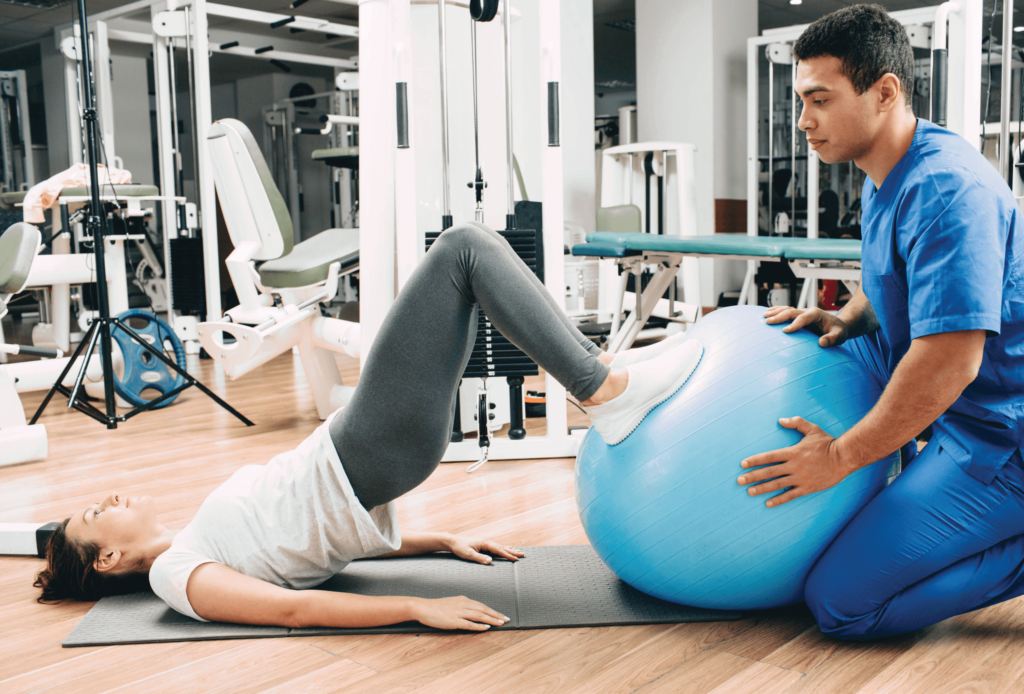 The end of 2020 is fast approaching. In the health insurance world, that means it's almost time for deductibles to renew. Your deductible is the amount of money that you must pay out-of-pocket for treatment before your insurance pays for your medical services.
Panetta PT has a few questions for you…
• Did you have an expensive surgery this year?
• Are you on a family insurance plan?
• Have you had to use your insurance more than expected this year, possibly as a result of COVID-19?
• Feeling aches and pains?
• Need to get back into shape? If you answered yes to any of these questions, guess what? You are much more likely to have a $0 balance remaining on your out-of-pocket expenses. This is great news for you because it means the cost of physical therapy could be minimal or completely covered by your insurance plan. If you have unused funds on your HSA account, have met your insurance deductible, or are close to having met your insurance deductible for the year, NOW is the time to come in to Panetta PT for physical therapy! Let us help you get a head start going into 2021, before your deductible renews again. It's time to get up, get moving, and get back into shape. Our physical therapists are eager to see you and help you get back to feeling your absolute best! We provide proven results when it comes to helping our patients achieve their fitness goals. Get back to enjoying your life, free of aches and pains. Usually, you do not need a PT prescription to get started. If you've met your annual deductible, don't waste any more time. Call Panetta PT today to schedule your appointment, and let one of our skilled physical therapists get you into the best shape possible for 2021!
Tips To Maintain Your Diet During The Holidays
Are You Struggling With Your Diet This Season? Tis the season to be jolly… but for many who have struggled with weight loss the holidays can put a damper on the most wonderful time of the year. Surrounded by traditional favorites, baked breads, rich desserts and decadent cocktails, one can almost visualize the numbers on the scale heading in the wrong direction. Fear not and RSVP yes to your festive engagements by arming yourself with these helpful tips:
• Eat before you go. As silly, as this may sound, the best way to arrive at your function and be able to pass on high calorie and high-fat hors d'oeuvres is to not be plagued with hunger pangs. In addition, you will be able to make healthier food choices placing more emphasis on salads, protein and vegetables.
• Avoid high sugar spirits like daiquiris, coladas and margaritas. With just two of these types of cocktails, you could consume half of your days' worth of calories. Instead, choose light beer, red wines like pinot noir or chianti, white wines like pinot grigio or sauvignon blanc or mixed vodka club drinks with a splash of juice. Since alcohol dehydrates the body which can lead to extra snacking, be sure to drink plenty of water in between.
• You can't have your fruitcake and eat it too. Holiday desserts can be rich in sugar , fat and calories which can really pack on the pounds especially if coupled with a high carbohydrate dinner. Try chewing on gum or sipping on a flavored herb tea to help squelch the desire to sample a little bit of everything. But if you must indulge, choose a reasonable portion of one of your favorites or two half portion sized desserts.
• Calories in, calories out. If you are going to indulge you must exercise. Exercising an hour a day, or 30 minutes at high intensity, 5 times a week will help keep your clothes fitting nicely.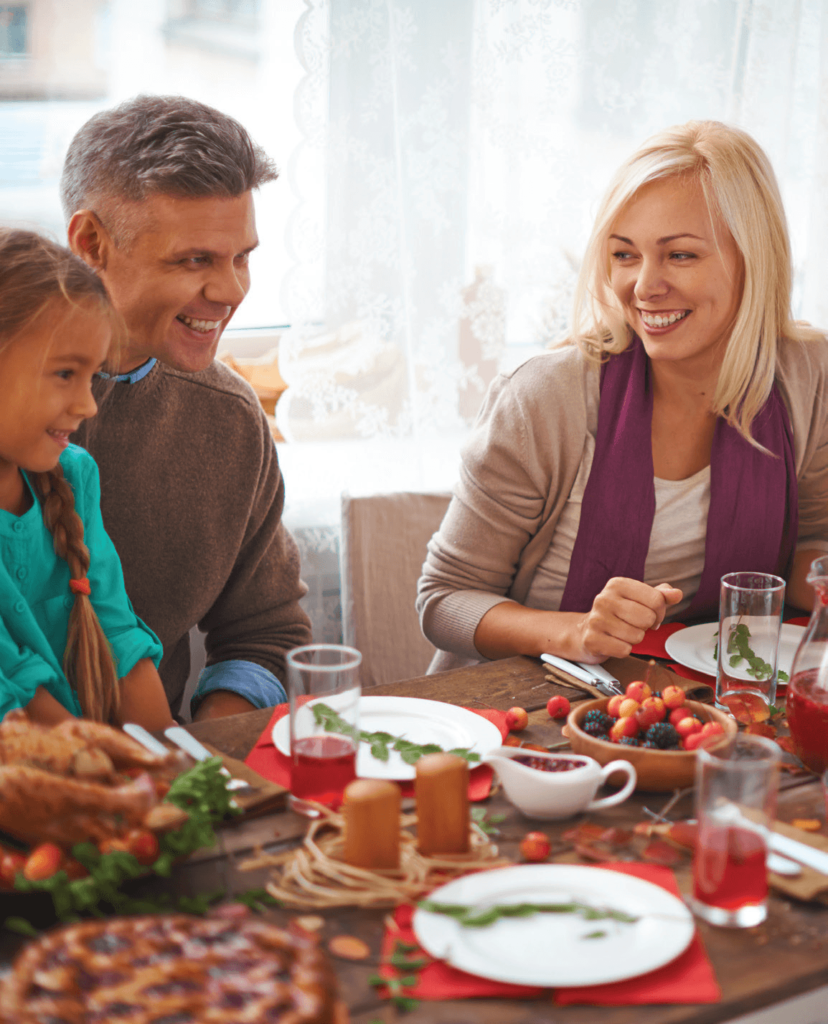 • 80/20 rule. Stick with a low carbohydrate diet throughout the season with plenty of protein, vegetables and healthy fats. No need to add any extra rice, pasta, cereal or bread to breakfast and lunch meals. This will allow you to partake in some decadent foods a few times a week without adding the average 5-7 pounds of holiday weight gain.
TRY THIS SIMPLE BACK EXERCISE AT HOME
SWAN DIVE
Lay on stomach with your arms overhead. Press your chest upwards, keeping the muscles in your trunk and legs relaxed. Repeat 6 times.
November Is Diabetes Awareness Month!
To show our support we wanted to spread awareness by telling you how we can help treat a condition common among diabetics. Over 3 million new cases of peripheral neuropathy are diagnosed each year in the United States. The cause of diabetic peripheral neuropathy is related to poor circulation. We treat this by using infrared light therapy to improve blood flow and delivery of oxygen to the nerves. Improvements in neuropathy pain and sensation typically occur gradually over weeks of regular therapy.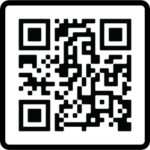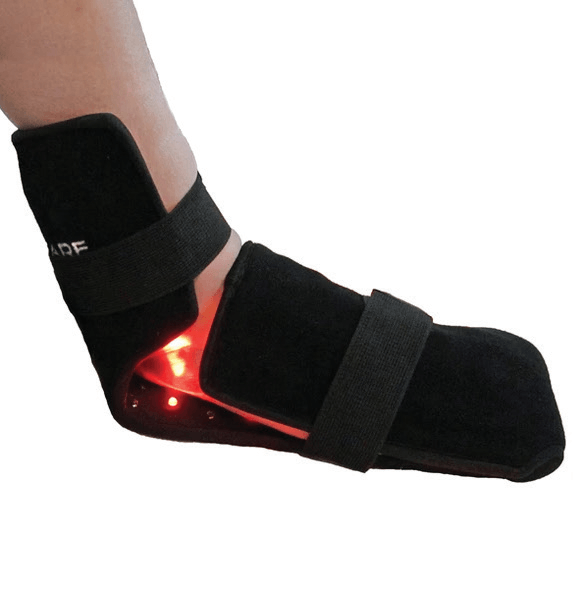 Learn more about Infrared Light Therapy by clicking on the link
below, or scanning the QR Code:
https://www.anodynetherapy.com/what-is-anodyne.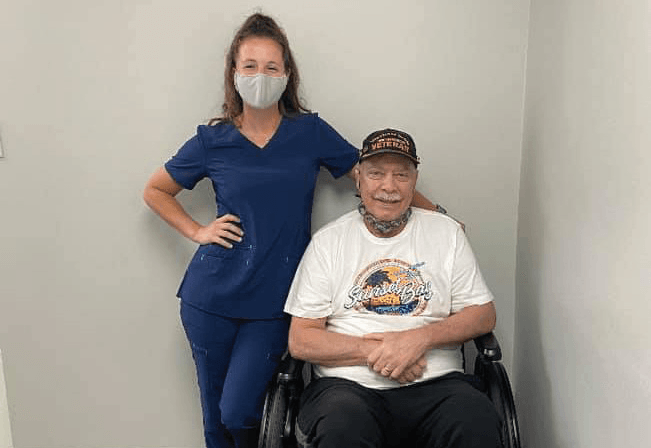 What Are our Patients saying
The therapy allowed more movement and I regained mobility and strength!
"I was in pain when I first came to Panetta. The therapy allowed more movement and I regained mobility and strength. After fifteen visits, I can reach higher than before and have much less pain." – Thomas G.
Healthy Recipe: Spaghetti Squash Alfredo
INGREDIENTS
• 4 lb. spaghetti squash
• 1/4 tsp. salt
• 1/4 tsp. pepper
• 1 c. half and half
• 3 tbsp. butter
• 1 c. Parmesan cheese
INSTRUCTIONS
Scoop out and discard seeds from spaghetti squash halves. Prick outsides all over with a sharp knife; season insides with
1/4 teaspoon with each salt and pepper. Microwave, cut sides down, on a large microwave-safe plate on high 10 minutes or until tender. Meanwhile, in a small saucepan, heat half-and-half and butter to simmering on medium-low; simmer 5 minutes, or until reduced slightly, then whisk in finely grated Parmesan cheese. With a fork, scrape the flesh of each squash half to separate into strands, leaving a 1/2-inch border on sides; divide sauce among halves and top each with 2 tablespoons shredded mozzarella cheese. Broil 1 to 2 minutes or until bubbly and browned in spots. Optional: Serve with a green salad.
Source: https://www.countryliving.com/food-drinks/recipes/a33054/spaghetti-squash-alfredo-recipe-ghk1114/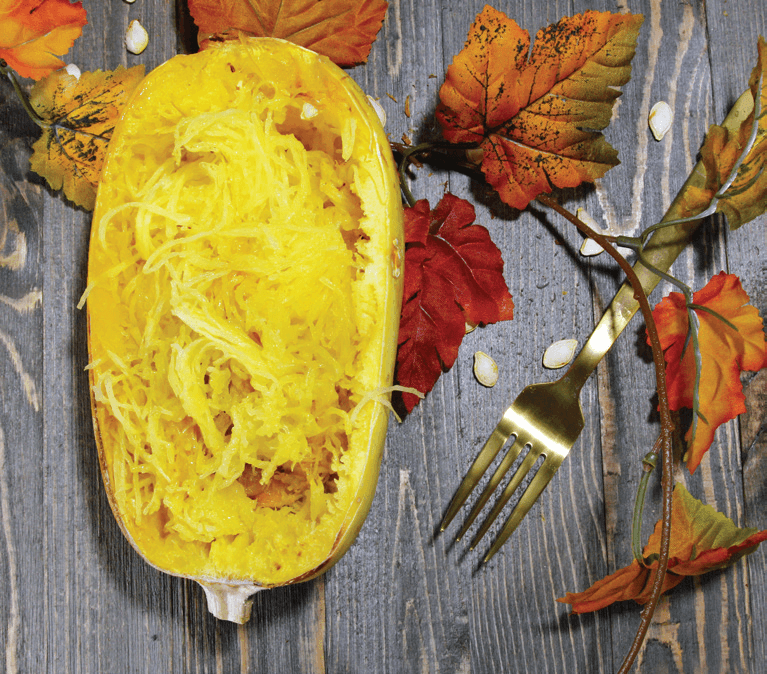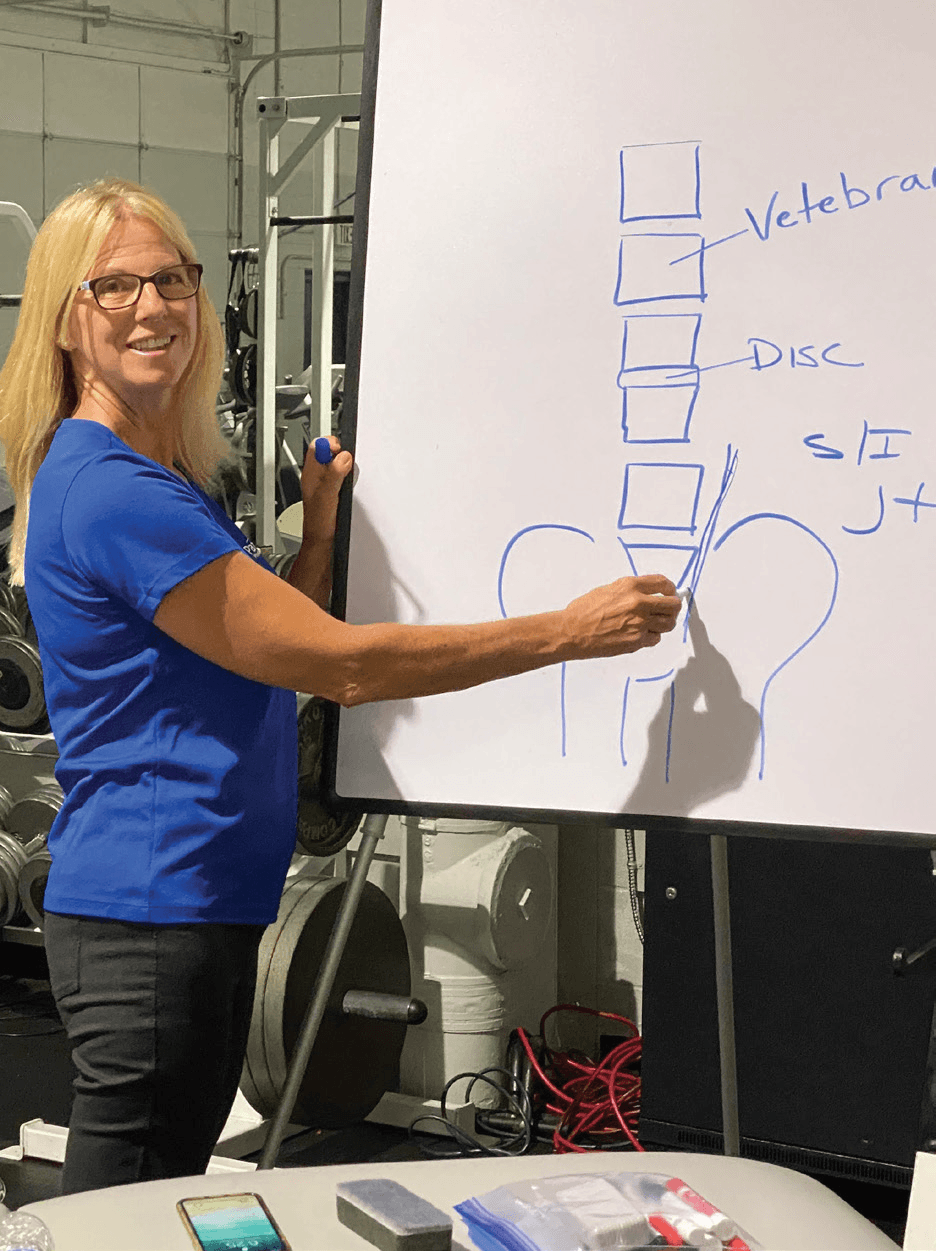 FREE WORK SHOPS
Learn to Manage Pain Without Medications, Injections, or Surgery! Panetta PT workshops are free, hour-long seminars, hosted in our Ronkonkoma office twice a month. Use the camera app on your smartphone to scan the QR code below and see all of our upcoming workshops: