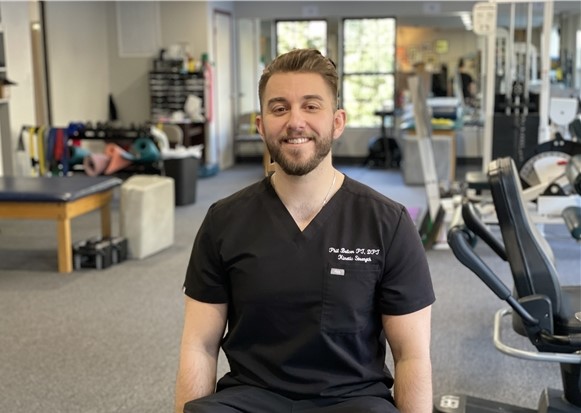 Philip is a highly skilled Doctor of Physical Therapy specializing in sports injuries, spine degeneration, disc herniations, mobility deficits, and shoulder injuries. With a Bachelor's degree in Exercise Science from Adelphi University and a Doctorate in Physical Therapy from the New York Institute of Technology, Philip has a strong foundation in understanding the human body and optimizing its function.
Philip's expertise extends to therapeutic modalities like cupping therapy, Graston therapy, and manual techniques. His aim is to alleviate pain, promote healing, and restore mobility for his patients. He takes a comprehensive approach to rehabilitation, combining manual techniques with tailored exercise programs that incorporate kinetic chain activities.
Passionate about helping patients recover and improve their quality of life, Philip provides individualized care and support. His goal is to guide patients on their journey to surpass their previous level of function. Known for his compassionate and patient-centered approach, Philip has earned a reputation for delivering exceptional results. He strives to make a positive impact in the field of physical therapy and contribute to overall well-being.
Philip's interest in physical therapy was sparked by a significant injury—an ACL tear that required rehabilitation. This personal experience fueled his fascination with the intricacies of the human body and its functions, leading him to pursue a career in physical therapy.
With a background in athletics and a deep understanding of the challenges that come with injuries, Philip brings a unique perspective to his practice. His own journey through rehabilitation fuels his desire to help others overcome physical limitations and achieve their fitness goals.
Philip stays updated with the latest research and techniques in physical therapy to provide effective and evidence-based treatments. He combines his expertise in physical therapy with his passion for fitness, believing in educating individuals about proper movement, injury prevention, and pain management. His aim is to empower patients to live pain-free and active lives.
Outside of his practice, Philip actively engages with the community, organizing workshops and educational events to promote the benefits of exercise and the role of physical therapy in maintaining a healthy lifestyle. He is dedicated to improving lives through physical therapy and pain-free fitness, establishing himself as a trusted figure in the community.