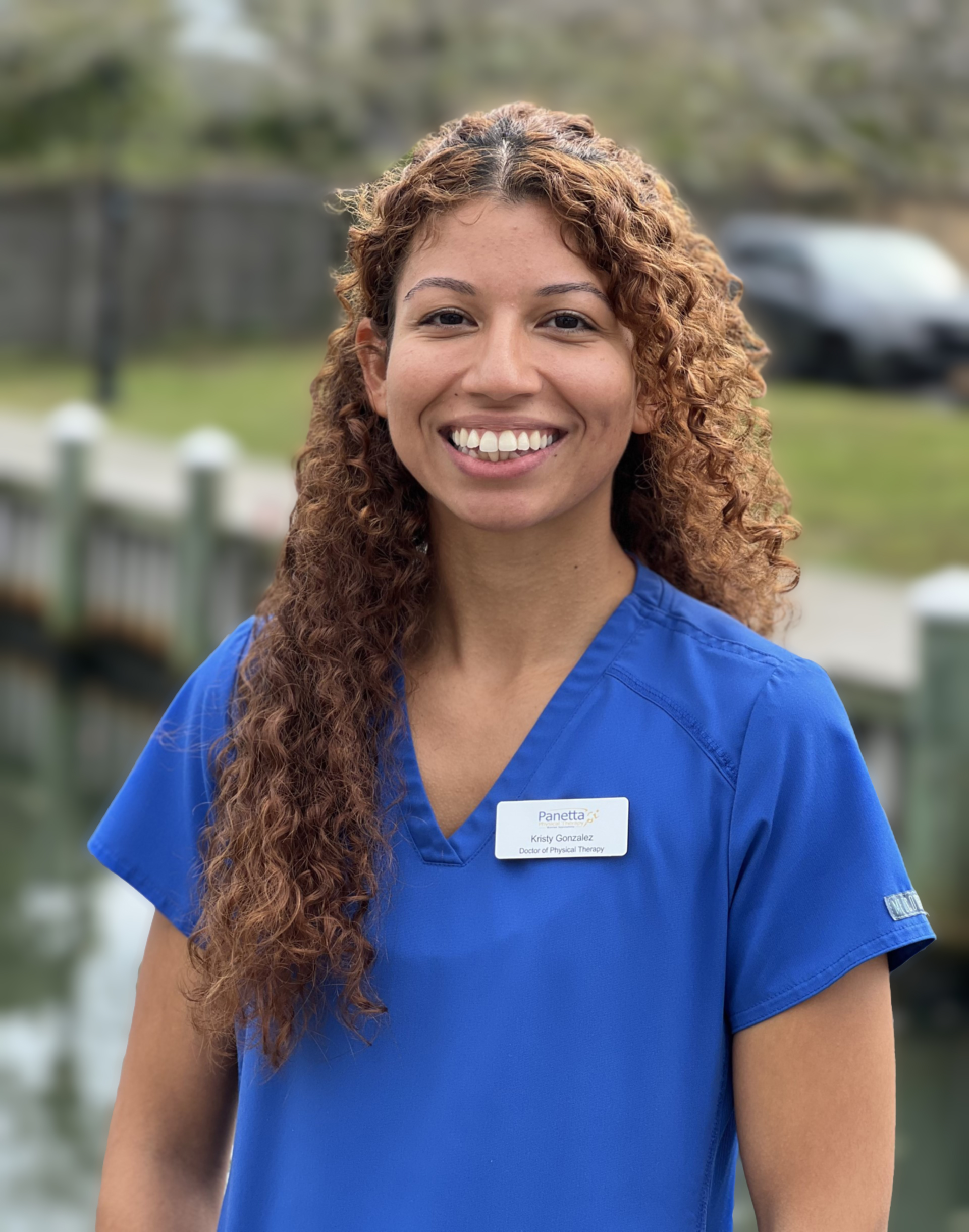 Dr. Kristy Gonzalez, PT, DPT, brings a wealth of knowledge and a deep commitment to patient care to her role as a physical therapist. Her academic journey began at Farmingdale State College, where she earned her Bachelor's degree in Bioscience. She then continued her education at Stony Brook University, achieving her Doctorate of Physical Therapy.
Kristy's path to becoming a PT was driven by her love for science and her desire to make a difference in people's lives. She sought a healthcare career that would allow her to provide direct patient care, monitor progress closely, and maintain an active lifestyle herself.
With a strong focus on lumbopelvic stability and assisting patients in returning to sports through rehabilitation, Kristy's special interests align with her commitment to holistic care. Fluent in both Spanish and English, she ensures effective communication and personalized treatment for a diverse range of patients.
Kristy's treatment philosophy revolves around the importance of consistency, both inside and outside the clinic, as a cornerstone of successful therapy. Patients and peers often describe her as warm and welcoming, creating a supportive and comfortable environment for all.
Continuously dedicated to professional growth, Kristy is actively pursuing certification as a Certified Orthopedic Manual Therapist (COMT). Beyond her work, she finds balance through interests in yoga and Brazilian Jiu-Jitsu, reflecting her holistic approach to health and well-being. Dr. Kristy Gonzalez is a valued member of the healthcare community, driven by a genuine passion for improving lives and promoting optimal physical and mental wellness.