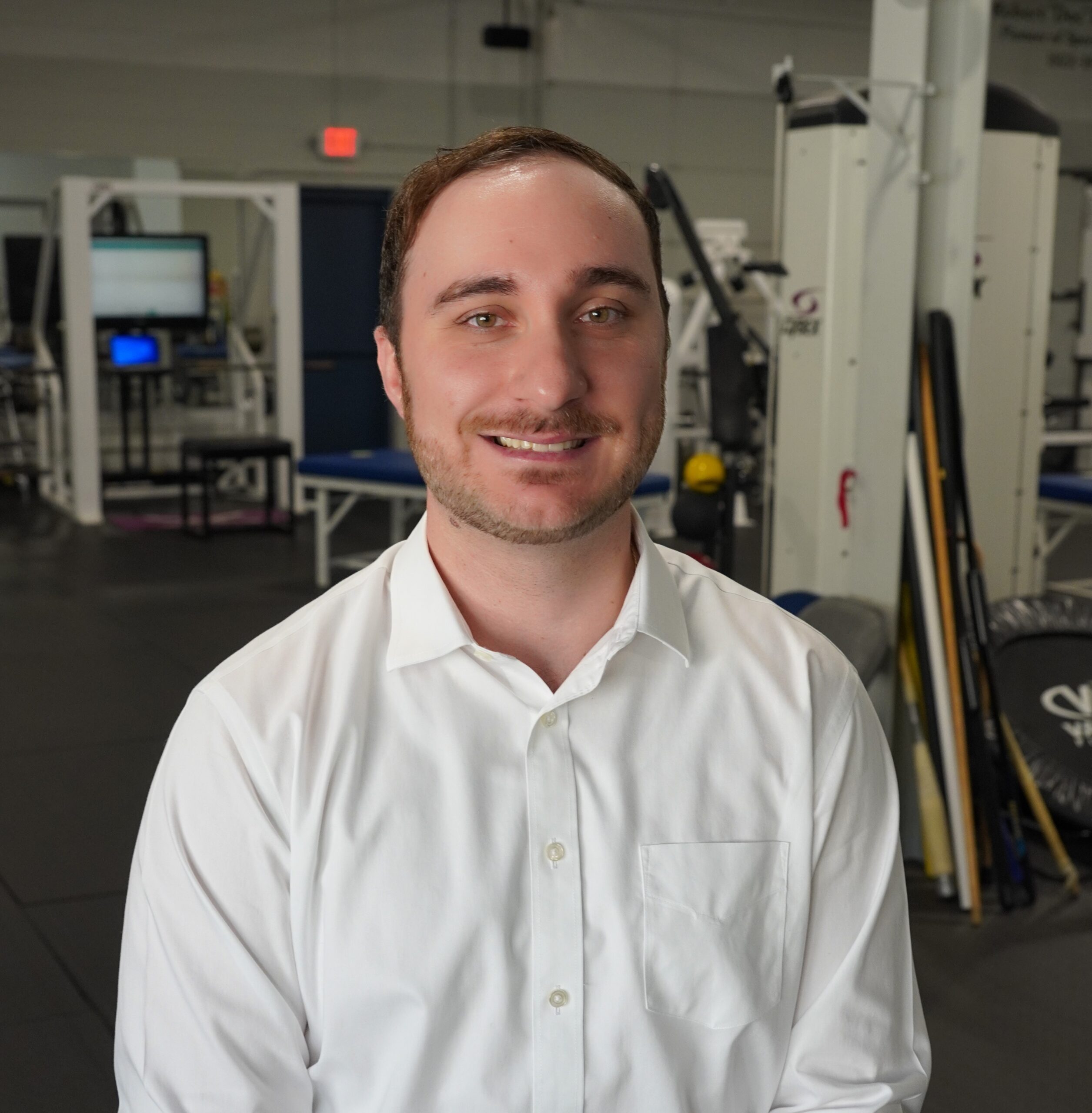 James Galassi brings a unique blend of sports experience and a dedication to a holistic approach to his role as a physical therapist. During his college years, he played lacrosse, which not only honed his athletic skills but also gave him invaluable insights into the world of sports injuries and recovery. This firsthand experience allows him to relate to athletes on a personal level, making him a trusted figure in the sports community.
Dr. Galassi's commitment to advancing his skills has led him to pursue certification in Functional Manual Therapy (CFMT) and Certified Orthopedic Manual Therapist (COMT), demonstrating his dedication to cutting-edge care. These certifications will enhance his ability to comprehensively address complex musculoskeletal issues. Proficient in Musculoskeletal Diagnostic Ultrasound (MSKUS), he elevates precision in assessments and treatment plans, ensuring accurate diagnoses and tailored interventions. This skill set ensures the highest standard of patient care by combining advanced manual therapy techniques with state-of-the-art diagnostics.
One of Dr. Galassi's distinguishing features is his belief in the neurological and mental aspects of physical therapy, particularly pain science. He understands that pain can be influenced by various factors, including emotions and perceptions, and incorporates this knowledge into his treatment plans. By considering the whole patient and not just the physical ailment, he achieves more effective outcomes, helping patients manage pain and regain function.
In his role as Assistant Clinical Director of the Roslyn office, Dr. Galassi's leadership and experience benefit both his colleagues and patients. His thorough and patient-centered approach creates an open dialogue with his patients, fostering a collaborative relationship focused on achieving their common goals.
Dr. Galassi's treatment philosophy encompasses a combination of manual therapy and exercise therapy, tailored to address a wide range of body parts and conditions. This comprehensive approach ensures that patients receive well-rounded care that considers their unique needs and challenges.
Beyond his clinical expertise, Dr. Galassi's dedication to patient care and his continuous pursuit of knowledge make him an invaluable asset in the field of physical therapy. His commitment to understanding the intricate connection between physical and mental well-being sets him apart as a compassionate and holistic practitioner, guiding patients towards optimal health and recovery.