Functional Capacity Evaluation (FCE)
The 3 things you need to know about a Functional Capacity Evaluation (FCE)
If you've been asked to complete a Functional Capacity Evaluation (FCE), you probably have some questions, like "What is an FCE?"
It's important to understand what to expect before getting this evaluation. Here are the basics.
What is a Functional Capacity Evaluation?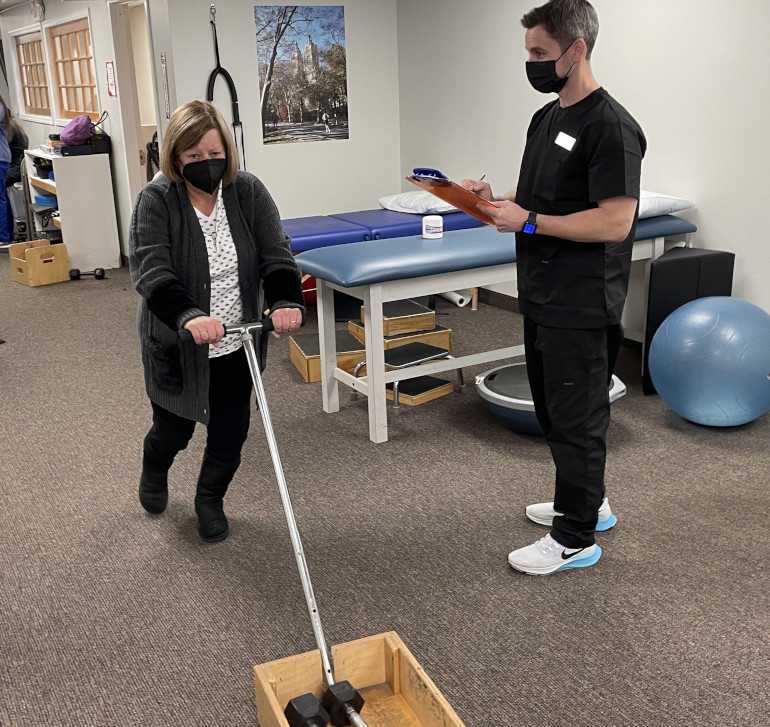 A Functional Capacity Evaluation (FCE) helps determine if a person is physically able to perform specific work activities. It's usually done following an injury when the individual is ready to return to work.
A FCE evaluation has several components:
An interview
A review of medical records, and
Physical tests.
The tests are individualized as they must reflect the type of work the individual is returning to. The most frequently tested physical activities include the ability to:
Sit
Stand
Walk
Reach
Balance
Lift
Carry
Push and pull
Stoop
Kneel and crouch
Crawl
Handle and manipulate objects
There are also tests of coordination, strength and cognition as needed. The evaluator will approximate the weight, positions and repetition involved with each activity as much as possible.
The evaluator measures the patient's pain level as well as ability level. Because they are comprehensive and done on an individual basis, FCEs can take between 3 and 6 hours to complete. Sometimes, depending on how much testing is required, the patient may be asked to come back a second time to split up the total testing time.
FCE for Worker's Compensation. What does a FCE have to do with Worker's Comp?
FCE's are an integral aspect of worker's compensation claims. FCEs provide the objective data needed about the injury—it's extent and severity.
The FCE determines:
If an individual can return to work,
Whether they qualify for worker's compensation,
If they qualify for Social Security Disability (SSDO),
If they qualify for other types of disability benefits like vocational rehabilitation.
The FCE can also be used to help a medical team develop treatment p[rograms, to measure change in patients before and after a rehabilitation program, and to modify rehabilitation treatment.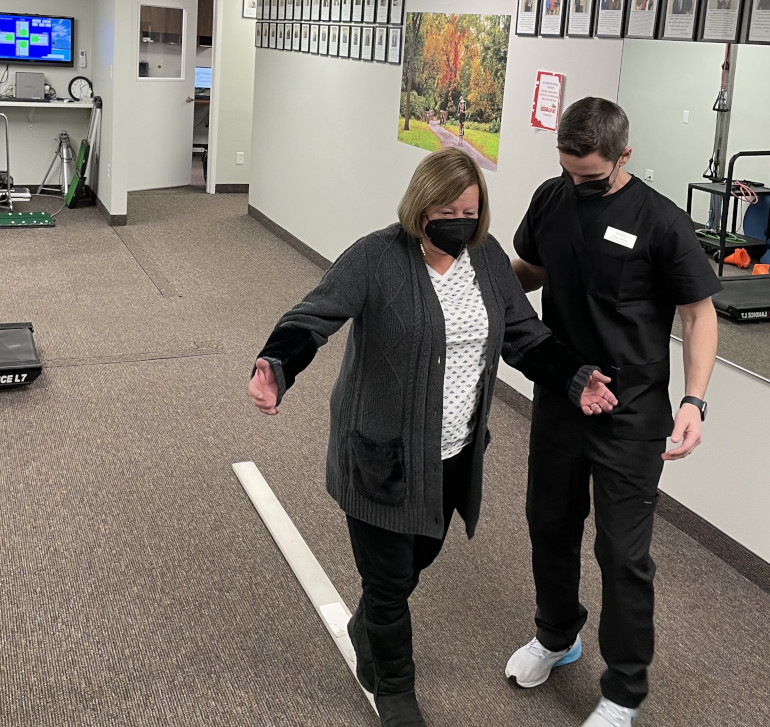 What is a Pre-Employment FCE Evaluation?
A Functional Capacity Evaluation is used by some companies as part of the hiring process. The FCE helps them determine if a potential employee can meet the physical requirements of the job safely. Taking this precaution prevents workplace injuries and loss of productivity. This in turn keeps insurance premiums at a minimum.
In order to complete a pre-employment FCE, the job functions and their physical requirements must be clearly defined. Identifying physical requirements like lifting and carrying, the evaluator can administer the appropriate tests and evaluations to simulate a normal work day.
An FCE is especially valuable for employment that is physically demanding, including highly repetitive tasks, strenuous low-frequency tasks.
Certified Functional Capacity Evaluation at Panetta Physical Therapy
The FCE-certified therapists Panetta Physical Therapy has been providing Functional Capacity Evaluations in Long Island for over 20 years. With offices located in Bay Shore, NY, Ronkonkoma, NY and Roslyn, NY, we are conveniently located for clientele all over Long Island and New York City.
The Panetta Physical Therapy team offers several types of exams including: general Functional Capacity Evaluations, pre-employment Functional Capacity Evaluations, fit-for-duty exams, workman's compensation evaluations, and physicals for DOT/CDL, police, firefighter, and merchant guards.
"As a physical therapist, I have provided care for individuals suffering from many types of workplace injuries. The Functional Capacity Evaluation is a very important tool for employers, insurance companies, and the individual employees themselves. The FCE informs and safeguards all stakeholders. I really enjoy the process of fully understanding the physical requirements of the wide variety of employment that we provide evaluations for. (Give some examples of employment…) – Dr. Burbige, DPT Panetta Physical Therapy
"I have been referring patients to Panetta Physical Therapy for many years for the Functional Capacity Evaluation. The team of Panetta is competent and friendly. They provide in-depth reports that help us make important decisions." – Thomas Heinisch, PA, Long Island Orthopedic Solutions
"The FCE has been a valuable tool for us when working with patients suffering from work-related injuries. It provides a baseline for treatment and a way to measure progress. It has provided very specific direction on the area most critical for the individual's rehabilitation based on their life and work-requirements." – Dr. Therese Panetta Young, DPT Panetta Physical Therapy
"I came to Panetta Physical Therapy for an FCE. I was apprehensive at first because I had never done one. The friendly staff of Panetta Physical Therapy quickly put me at ease and made me feel comfortable.The test went by quickly and was even kind of fun!" – Beatriz Piriz, Panetta Physical Therapy Patient